Affiliated to RGUHS, Karnataka, Bengaluru
Recognised by CCIM and Ministry of AYUSH, New Delhi
28 University Ranks in 2018-19 exams under RGUHS
---
Combining the best of formal education and the traditional Gurukula system
BLDEA's AVS Ayurveda Mahavidyalaya aims to combine the best of formal education and the traditional Gurukula system. Founded in 1955 with generous contributions by many philanthropists, the institution has grown over the years to become today one of the reputed names in Ayurveda education in the North Karnataka region.
Know More
Explore the unique features at AVS Ayurveda Mahavidyalaya
The college has excellent infrastructure with all its ten classrooms equipped with information and communication technology facilities.
BLDEA - A legacy spanning more than a century
BLDEA (Bijapur Lingayat Education Association) is a leading education organization in the North Karnataka region. It has a legacy of more than 100 years and 75 education institutions under its banner, which comprise professional institutes, colleges of humanities and social sciences, public schools and research institutes. Know more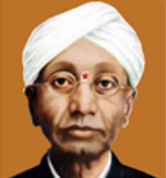 Dr. Pha. Ghu. Halakatti
Shri Bantanal Swamiji
Dr. B. M. Patil
140-bedded teaching hospital
The hospital is fully equipped and well-manned with high-standard facilities for patient rehabilitation. It renders altruistic services to the ailing. The facilities and atmosphere for patient rehabilitation are of high standards.
Know More
My life at BLDEA's AVS Ayurveda Mahavidyalaya made me stronger and took me a step ahead for being an independent women. I am thankful to all the teachers who supported us and corrected us throughout our bachelors. I loved the infrastructure of BLDEA's AVS Ayurveda Mahavidyalaya and its environment.
Ramya
Well-equipped lab with ECG tests, etc.
Suresh Patel
Students receive clinical training at the 140-bedded hospital of the college where speciality treatment is offered for major and minor illnesses.
Anand Kumar